How Can I Get Cheap Auto Insurance?
No one in the history of the world (we think) has ever said, "I'd like to find pricey car insurance for my next vehicle." Every driver needs to have car insurance, but should you be forced to sacrifice a sizeable chunk of your income to your car insurance company? No, you shouldn't!
We believe that everyone deserves reasonably priced insurance, but the insurance companies don't really share our sentiment. So how can you get cheap car insurance? Well, there are many companies out there, so try to shop around! Kanetix.ca has an easy-to-use car insurance comparison tool that uses the info you provide to compare premiums from over 50 insurance providers. If you've been comparison-shopping already and are frustrated with the high quotes you've been getting, don't panic, there are ways you can help yourself get cheaper car insurance. Just keep reading!
Automobile insurance premiums can vary greatly from driver to driver, because car insurance is dependent on several factors specific to the driver seeking the insurance. The Financial Services Commission of Ontario (FSCO) and The Co-operators® have compiled a list of factors that insurance companies use to calculate your premium, so we've included them here:
What influences your auto insurance quote?
1. Your gender
Sorry, but if you're male, you're likely going to pay more for your car insurance than the women in your life. According to Business Review Canada, Canadian women pay an average of 5% less than their male counterparts for auto insurance, because they are deemed to be safer drivers. Generally speaking, women have fewer accidents and lower claim amounts.
2. Your age
The younger you are, the more you'll likely pay for your car insurance, since you are considered a high-risk driver due to your age. According to The Globe and Mail, drivers between the ages of 20 and 24, "…accounted for 8.3 per cent of licensed drivers in Ontario as of 2011, 11.5 per cent of injuries related to car accidents and 16 per cent of fatalities."
3. Your driving experience
Insurance companies look at how many years you've been licensed and previously insured. The more years you have logged behind the wheel, the better because you'll be considered lower-risk (compared to someone who just got their license) and will pay less for your auto insurance.
4. What you drive
Purchasing a vehicle that costs more to repair and/or is more likely to be stolen will increase your insurance premium. Insurance companies use the Canadian Loss Experience Automobile Rating (CLEAR) system to determine the likelihood of a specific vehicle being involved in a claim and to estimate the likely cost of that claim. To check out the CLEAR system rating for your car, click here.
5. Your driving record
This one's fairly self-explanatory. If you've been racking up tickets, collecting demerit points and putting new dents in your car (or someone else's), expect to pay more for car insurance.
6. How much you drive
Do you drive a lot? If your answer is yes, then expect to pay more for car insurance. The reasoning here is that if you spend a great deal of time driving, you're using your car more so you're more likely to be involved in an accident.
7. Why you drive
If you only drive short distances and don't drive for work, then you're in luck, because you'll pay less than someone who needs their car to get to work. If you have to drive to work, you'll pay less for car insurance if your work is a shorter distance away than someone who has a longer commute. Also, expect to pay higher rates if you require a vehicle for business.
8. Where you drive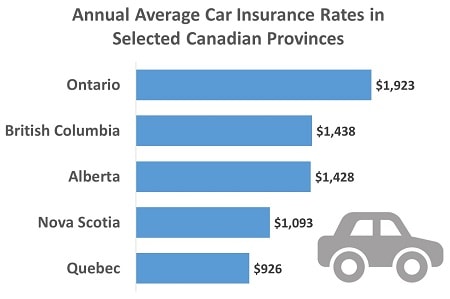 A 2014 article by The Globe and Mail reported that, "Ontario has the highest auto insurance rates in Canada" and according to CTV News, those living in the Greater Toronto Area, pay the most for car insurance in the province.
9. How much coverage you purchase
Buying additional coverage beyond what is mandatory will increase your insurance premium, but also protect you in a variety of situations that could impact you car. Comprehensive coverage will protect you in the event of damaging weather, theft or vandalism while collision coverage will protect you regardless of who caused the accident.
10. Your deductible
According to the FSCO, your deductible "…is the portion of a loss that you are required to pay" in the event of an accident. If you have a higher deductible, then you'll pay less for your car insurance.
So how can you get yourself cheap car insurance?
Taking into consideration the previously mentioned factors that influence your car insurance premium can help you to get cheap car insurance. What else can you actually do to help yourself? We totally understand that you may not be able to easily change your personal factors in order to lower what you'll pay to insure your car, so we've uncovered some practical decisions you can make to help lower your insurance premium. PC Insurance and the FSCO have put together some tips that can help you get a lower rate without having to lie about your age or driving experience (P.S. Do not lie to the insurance companies; that's considered fraud).
Here are some things you can do to help yourself get cheap auto insurance:
1. Be smart when selecting a vehicle
See #4 above and check the CLEAR system rating for your car. Some vehicles, in combination with your personal factors, could end up costing you thousands over the annual average for car insurance.
2. Review your current insurance coverage
Make sure you're only paying for the amount of insurance that you need. For example, it may not make sense to maintain comprehensive or optional collision coverage on a vehicle worth less than $2,000.
3. Maintain a good driving record
Drive carefully and obey the rules of the road so you can save some money on car insurance.
4. Decide who will be allowed to drive your car
Remember, your car insurance premium will be higher if drivers who are considered high-risk (i.e. between ages 16-25, male, new driver) are listed on the policy. Make sure to think carefully about who else will be listed on your policy and be allowed to drive your ride.
5. Take a defensive driving course
Some insurers will provide you with a discount on your insurance if you have taken one of these courses.
6. Ask about available discounts
Hey, there's no harm in asking your insurance company for a discount. You might be pleasantly surprised!
7. Limit driving to work
If possible, try to find other options of getting to work sometimes. In the summertime, if you're able to bike, rollerblade, walk or carpool with others, you'll help yourself pay less for insurance.
Keep in mind that there are also some items that insurance companies are not allowed to use to formulate your car insurance payment. The Financial Services Commission of Ontario (FSCO) states that the insurance company you choose should not consider your current employment status, credit history, previous bankruptcies, the length of time you have lived at your current address, any period of time you did not maintain automobile insurance coverage or whether your vehicle has been purchased or leased. For additional exclusions, visit the FSCO's page, How Your Auto Insurance Rates are Set.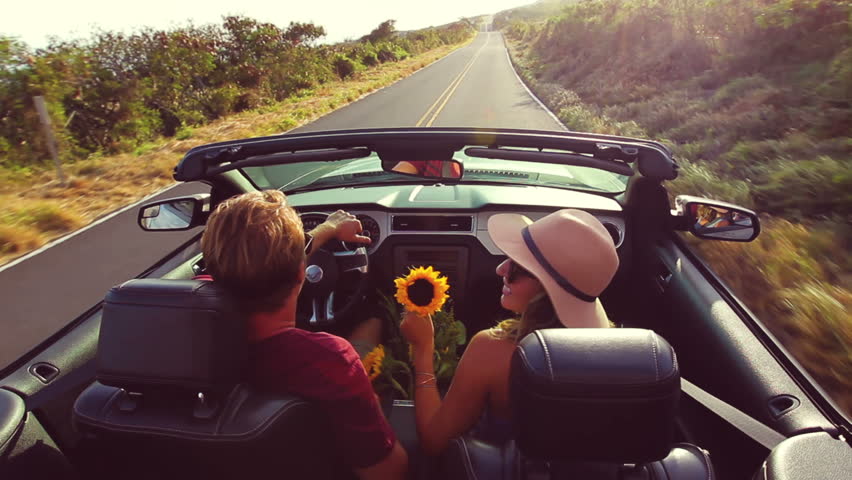 Many of our customers ask us about how they can get cheap auto insurance so hopefully, the tips here can help you too! If you're ready to purchase your next car and are hoping to get cheap insurance, contact us today. We are in regular contact with many car insurance companies and the team at AutoLoans.ca will work hard to get you the lowest auto insurance premium possible.